Hi Lovebirds,
This week's choice for the LoveRotica Book Challenge is a doozie. Sweatpants Season by Danielle Allen is off the charts good. I won't lie, at first I was drawn to the book cover, but the content was so much more than a nice dick print!
Here's what I think:
This book took me on an unexpected but fun journey. Akila is a freelance writer who wants a permanent job writing for a magazine. In order to enhance her articles, she signs up for a photography class with a famous photographer as the instructor. Since everyone wants in this class, she is happy to gain admission. On day one she meets the man who will be her partner in class and is enamored. Carlos is one fine specimen, but more than that, he is funny, charming and intelligent. The two hit it off in their own sarcastic way and start bonding. The sexual tension is crazy between them.
When Akila and Carlos' lives become even more intertwined through the magazine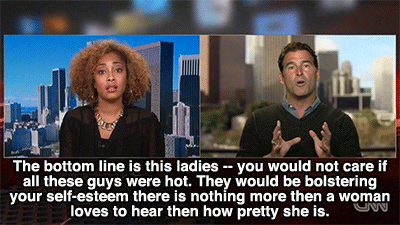 they both want to work for, they become even closer. Things heat up when Akila discovers that Carlos is one third of the trio pod cast hosts that are thorns in her side. "The Lost Boys" are the worst nightmare for a strong feminist woman like Akila and she holds no bars expressing that in her writing.
Carlos and Akila are thrust into a whirlwind relationship that goes from hot to cold and hot again. They want each other, but Akila refuses to fall for a man who works with such pigs. He may not share the same opinion as his counterparts, but being a part of the show means he supports their misogynistic thinking and antics. Things go to far and Akila uses her class project as a way to make a bold statement about males objectifying women's bodies. Sweatpants Season is her way of showing the Lost Boys and men in general how it feels to be ogled for your looks.
This story is a brilliant depiction of the war between feminists and misogynists. It seemed so real and captured today's society perfectly. I loved the dynamic between Akila and Carlos. Those two were meant to be together. I am happy things worked out in then end. This was my first novel by Danielle Allen, but it won't be my last.
5 kisses for this one!