Hi LoveBirds,
I'm back with another review for the LoveRotica Book Challenge. This time we are discussing The Cabin by Alice Ward. This one is in the Cabin Fever sub-genre.(Yeah, I just made that up so I could tell you about this book. lol)
Here's what I think:
Oh I just don't know where to begin. The Cabin was right up my alley. Although this tale has some dark undertones to it, I thoroughly enjoyed losing myself in it. I wanted to be whisked away to a remote cabin, snowed in with my sexy man and reenact some of the scenes from this book. Hell, I still may do it. It looks like the weather is cooperating in the North. Don't let me get too ahead of myself…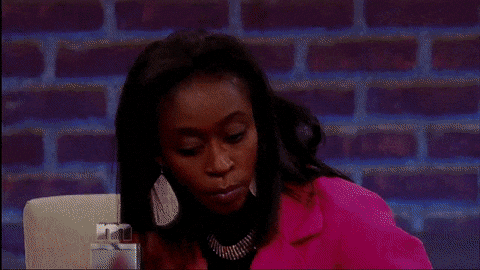 Listen Linda, there is just something sexy about being locked away with a sexy man with no one around for miles to hear your screams of passion and pleasure. I am here for it! That being said, let's back up a bit and start at the what? Beginning!
Gray, yes the sexy beast who has an even sexier name, is a self imposed recluse in the Montana Mountains. Nestled in his little piece of heaven away from the noise of the big city was a very nice cabin with all of the luxuries of home. His back story, once revealed is a tragic tale of loss and regret. The man has been alone on this mountain with his trusty dog Maggie as his constant companion. He has surrounded his home with surveillance cameras and security to keep others out and he lives his life the way he wants.
He had no idea how much he craved the company of a good woman until she arrived; a visitor in the cabin down the hill that backed up to his property. Gray would never have known she was there if not for the interference of a pair of playful squirrels that moved his camera. Instead of moving the camera back to its original state, he leaves it there to observe the beautiful, but extremely sad woman who arrived. For weeks he watched over her to ensure she did not hurt herself and dubbed her the name Goddess. Of course, his attraction to her did nothing to convince him that it was wrong to spy.
When a blizzard hit the mountain, the Goddess, aka Zoe, finds herself careening over a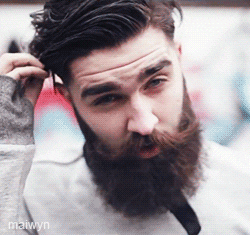 cliff after sliding on unfamiliar ice. When Gray sees what has happened, he immediately springs into action to save her. And this is how the love affair begins! I mean, who wouldn't fall for a sexy, bearded recluse in a snow storm locked in a cabin who saved your life, took care of you and looked at you like you were the most desirable woman on Earth? Queue the violins.
Gray was a decent stalker, being that he waited until she was mostly healed before trying to calm his ever present erection. Zoe was no better. Baby, she was on it. She saw that erection and was like, I need to get me a piece of that. When they finally get together, after all of the drama of discussing his dead wife and her rape, it was electric! Oh wait, I didn't mean to skirt over their issues, but I wanted to get to the HOT parts. The author did an amazing job of developing the relationship between the two characters. They really fell hard and fast for each other.
Once the snow started melting, another shit storm came barreling down on the lovers. It causes them to separate, but in the spirit of the Romance Gods, the author pulls everything together at the end and delivers a wonderful HEA!
This one gets 4 kisses! 
You can purchase The Cabin by clicking here.