Hi LoveBirds,
I am catching up on my reviews on the blog for the year! Check me out… three in one week. Hey! This time I have a BWWM Western for you. That's right a real honest to goodness interracial Western out on the plains, honey! It's called Ridden Hard by Kendra Queen. You already know I loved the title… there's just something about being ridden hard and put away wet.
Here's what I think:
This was a good book, but it contained a few  nightmarish things, at least to me. As a black women the time period was not my fave. The 1840s was not kind to my people, especially in this country now known as the United States. The setting is also not conducive to a good night's sleep on my behalf. Frontier country, though thrilling to watch in movies, was rough, wild and rowdy. It was no place for a civilized woman to be.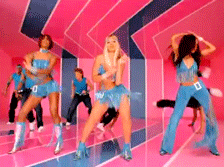 Now that I am over the scary part, I really enjoyed  this book. I must say Miss Ada was a feisty chick with the mouth of a sailor! A girl after my own heart. I loved how she smarted back to everyone, especially those nasty Cowboys out on the trail. She gave me life with her dirty mouth. They weren't ready for her jelly baby!
Now Cal, I liked this old sexy thang from the first time he appeared. His rugged, quite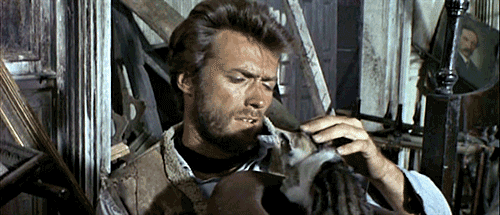 demeanor was as attractive as his physical characteristics. In my head he was a combination Clint Eastwood(in his prime) meets Chris Hemsworth. LAWD! I can't blame Ada for falling to bed with that joker. Man, my skirts would have been up too. Lol
I loved the chemistry between those two. I really loved how Cal didn't care what the  others thought about him "taking up with a nigra." He loved Ada for who she was, foul mouth and all. I got a kick out of their banter.
Good story, I just wanted more. I would like to know if they made it to Cali and what the house that Cal was going to build her looked like. I would like a sequel please and thank you. This one gets 4 kisses! 
To purchase Ridden Hard by Kendra Queen click HERE.