Hi Lovebirds,
Today's choice for the LoveRotica Book Challenge is the Cowboy sub genre. Well, he was more of a rancher, but semantics. I read His Ranch, His Rules by Shanna Handel, who is a new author to me.
Here's what I think:
Brodie was a "spanking man" and Georgia needed discipline. The two couldn't have been more perfect for each other. Now, I know as a strong woman I should take offense to a man taking a woman over his knee, literally, and spanking her for misbehaving. However, like the heroine in this story, I found it quite intriguing. Plus Brodie was a hottie! A Luke Bryan look-a-like, only better. Whoo! Where he at? Lol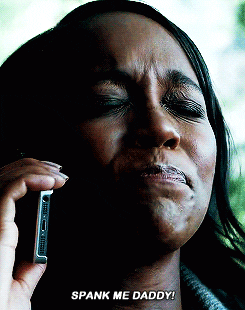 I loved the storyline and how poor Georgia went into a downward spiral after Jake broke up with her. She needed to get herself together and the CLAS Ranch was just the place she needed.
The insta love affair between her and Brodie did not seem forced. It was so natural because it felt like they knew each other. The romantic inside me says their souls had met in a former life and found each other again.
I was pissed when Brodie didn't believe her after that Bethany stunt. I was proud that Georgia didn't let it break her. She was hurt and it burned, but she kept herself together. That's the growth her character displayed and made me like her even more.
Good story! Four delicious kisses for this one!