Hi Lovebirds,
For this week's challenge I chose the category "New to me Author" which means the author may be seasoned, but this is my first time reading them.  I read F*ck and Fall In Love by Nichole Falls.
Here's what I think:
This was a short but sweet story about falling in love with no pretenses. This book was a breath of fresh air. There were no crazy ex's or issues happening. It was just two people met, had hot sex, began seeing each other seriously and fell in love.
Now in the real world we all know there are issues that come up in relationships, but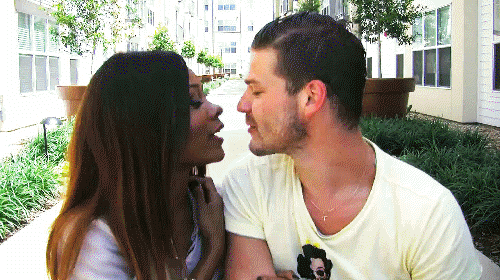 this wasn't the book for that type of thing. It allowed the reader to live in a fantasy world where handsome men with kind hearts and nice packages fall head over heels for good girls with a wild side.
Though I usually like the plot twists and the mystery of discovering the characters and what makes them tick, this wasn't the place for that. This book was short and sweet. Sometimes that's all we need in our lives when we want to escape reality.
This one get 4 kisses!