Hi Lovebirds,
This edition of the LoveRotica Book Challenge comes with a Cougar Warning!!! lol No, for real, this one is all about the older lady, younger man dynamic. I read Confessions of a Cougar by Keinya Graves.
Here's What I Think:
OMG! The main character in this book, Paris, drove me absolutely insane!!! She was a forty- something woman who acted like she was 21. She claimed that she had gone through so much turmoil in her former marriage, but from her actions she was a little slow. The same mess her ex-husband did to her, she allowed a twenty- something little man-child to do to her over and over again.
I seriously wanted to step inside of the book and shake some sense into her.
A woman of her age should have known better. She had children the age of the guy she was dating, but acted like a fool. Her own daughter called him a young boy.
Her friends were enablers and allowed her to keep coming to them with her stupidity. The woman just kept going back for punishment.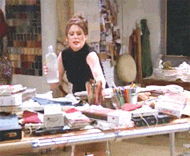 Thank goodness she somewhat learned her lesson in the end, but it took something drastic for her to get some act right. LAWD!!! I need a drink after this one.
The storytelling was good, but several times in the book multiple years were skipped over. Yet Paris never seemed to move forward in her life. I would have liked to have seen more growth in her character.
3.5 kisses for this one.
To purchase Confessions of a Cougar click here!