Hi Lovebirds,
This week's LoveRotica Book Challenge is from multiple writers! It is the Obsessive Temptation Anthology put together by author Peyton Banks.
The stories in the compilation are exclusive and can't be found anywhere else. Don't wait, this box set will only be available for a limited time before it is gone forever!
Featured in this phenomenal collection are the following stories:
Trust & Honor: Dallas by Peyton Banks
Obsessed Wolf by Nikki Landis
Fighting Luke by MV Ellis
Broken Angel by Reana Malori
Private Property by M'Renee Allen
Delightfully Ours by Theresa Hodge
Rivals by ML Preston
Bankrupt by Donna R. Mercer
Dirty Calls by Sade Rena
Synonym for Obsession by Kiarra M. Taylor
Deep Seal by Posey Parks
Secrets by Julia Bright
Here's what I think about each story:
1) Dallas by Peyton Banks ⭐️⭐️⭐️⭐️
Dallas is an off duty police officer working extra ours as a bouncer in a Las Vegas bar. The former Marine is known for his grumpy exterior and his ability to handle things. His one weakness is a beauty named Candi. As he quipped in the book, Dallas has a bit of a sweet tooth when it comes to Candi.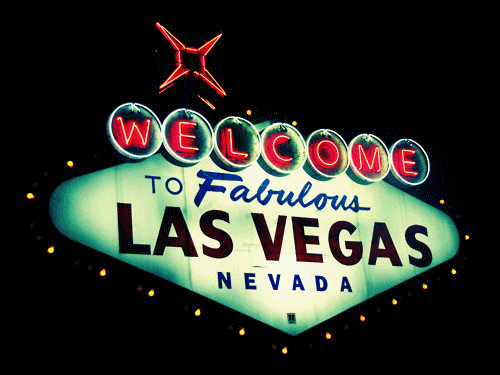 Candi is a waitress in the bar who is very smitten with Dallas, despite his surly attitude. She brings him coffee during his shift and makes him feel special. She has a dark past that she is trying to put run, but we all know our past always catches up to us.
Candi's past was recently released from prison where he served time for domestic abuse of her. He is a bad dude and current gang member who thinks he owns her, despite the fact that she divorced him while he was away.
Things get a little sticky when Dallas finally has the opportunity to take Candi out for a quick meal. A friend of Candi's ex spies her with Dallas and spooks her. Her instincts are right as that same guy ends up at her place of business the next night. Things ensue, Dallas is forced to defend her and their world gets turned upside down for a time.
This story ends on a HEA for the hero and heroine. Their whirlwind romance is full of heat, passion and love.
2) Obsessed Wolf by Nikki Landis ⭐️⭐️⭐️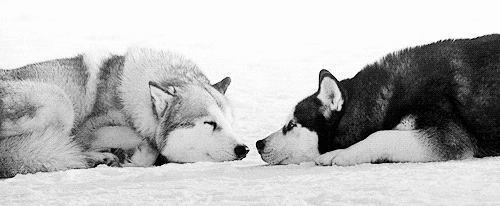 This is a wolf shifter story about Theo and Becca. Becca is Theo's mate, but she broke his heart when she refused to marry him. Her father and brothers' disapproval caused her to back out, but now she's gone missing and only one wolf can bring her back.
This story is full of betrayal, lust love and the perils of humanity. Becca's abduction being at the hands of shifter hunters who want to eradicate them from the earth. The story turns into a love conquers all tale once Theo saves Becca, but not before he has his heart ripped out one more time.
3) Fighting Luke by MV Ellis ⭐️⭐️⭐️
Luke was a budding rock star on the verge of making it big. One evening during a gig, he spots the most beautiful woman he has ever seen. What made her more attractive was the fact that she was ignoring the band with her earbuds in, watching something on her phone. He was intrigued.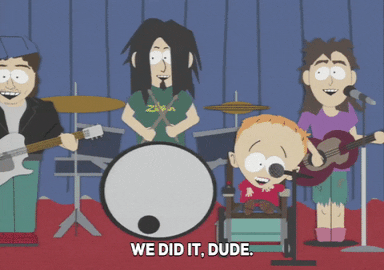 After the final song, which he poured everything into, he made his way over to the woman who couldn't care less about his music. Natalie is a college professor whose husband blindsided her with a request for a divorce. She is guarded and closed off, so when this Sexy younger man approaches her, she doesn't allow herself to fall.
Little does she know that Luke is no ordinary man. He is patient, kind and most of all determined. She consents to a one night stand and is not disappointed. They later find themselves back in each other's company and the chase begins. Luke chases her and finally she gives in with conditions. He can't tell anyone because she could lose her job and reputation since he is now one of her students.
The story ended on a happily for now leaving their relationship wide open.
4) Broken Angel by Reana Malori ⭐️⭐️⭐️⭐️⭐️
This story was a mafia kind of vibe. Vinci was the heroine who had a thirst for violence. When she met Max and Nico as children she was beating the brakes off the neighborhood mean girl. From that day forward hey we're inseparable.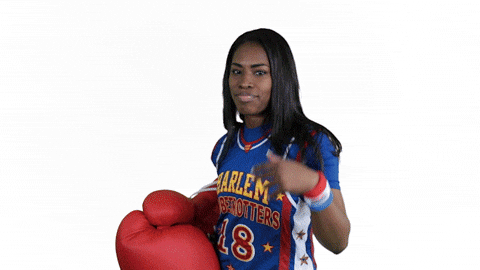 While Max adopted Vinci as his little sister, she and Nico fell madly in love. As adults, they ran businesses and murdered those who got out of line. Like all marriages, things took a turn for the worst and Nico left home for six months. He returns one night riddled with a gunshot wound needing Vinni's help.
This story is an epic love between a 'demon and an angel' as they call themselves. Though neither had to worry about gaining entrance into heaven. They would both be denied. I enjoyed Vinci's no holds barred personality and Nico's strength. They loved each other so much, but failed at communication. Finally they get things back on track in time to avenge the hit put out on Nico. The ending is a HEA, but I wouldn't be upset if the author continued the story at a later date.
5) Private Property by M'Renee Allen ⭐️⭐️⭐️⭐️⭐️
Con and Criss are out of this world! I loved their back and forth dynamic. Criss was a
stubborn woman who was trying to make a way for her family, which included a niece and grandmother. Unlucky in life things take a turn for the worse when she rear ended a fancy car. Little did she know that little fender bender would change her life.
Con is a "soldier", assigned to find out what happened to his old friend and fellow "soldier" Boris. I'm doing this he also took over the club that Boris formally ran. When Criss runs into his car and can't afford to pay for the repair of his expensive tail light, he offers her a job in the club as a singer to pay off her debt to him.
There's a lot of smart mouthed banter and sexy scenes throughout this story, which drives the point the Criss and Con are very much alike and meant to be together. Another great addition to the Curvy Girls Series!
6) Delightfully Ours by Theresa Hodge ⭐️⭐️⭐️⭐️(3.5)
Nikolai Dirk and Kassidy are H-O-T Times three! This is a MFM story about two billionaire bosses seducing their assistant. She is not the type of girl to sleep around. In fact she thinks she is not their type. However, she couldn't be more wrong.
Both Dirk and Nikolai want her. The best friends and business partners have no problem sharing Kassidy. She in turn has no problem being the object of their affection. They pledge their loyalty to her and she lives every hot bit of it.
At first I thought this was going to turn into a paranormal story with the men turning out to be shifters of some sort, but that didn't happen. At least not yet. The author's note at the end indicates a full story will be released later this year. There's still a chance for things to kick it up a notch.
7) Rivals by ML Preston ⭐️⭐️⭐️⭐️⭐️
The name gives this one away. Simone and Lucas are fierce rivals at work. She hates his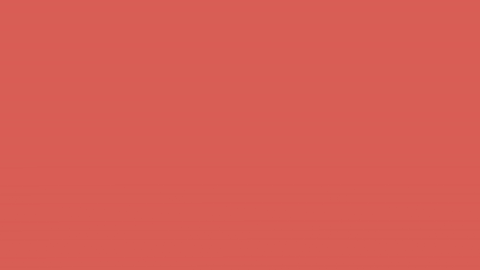 arrogance and he hates that she hates him. After a very immature blow up in front of their boss and client, they are given an ultimatum to get along or else.
Forced to work together is the last thing they want. After work drinks turn into one steamy night of hot buck naked sex. One night is not enough go for these two so they continue in the supply closet at work in n Monday.
These two are in for a surprise when her mom and his dad arrive in town to announce they are getting married! What started out as rivals became step siblings getting it in. Eventually they work through all of their issues and decide to be together, even though their parents have just gotten married to each other. It all ends with a HEA for both couples. I couldn't put this one down.
8) Bankrupt by Donna R. Mercer ⭐️⭐️⭐️⭐️⭐️
OMG, I love this story! Imagine working at a call center, being dumped on all day by angry customers and having no sexual outlet when you get home. Sounds like a nightmare. Well, Tiara decides to take things in her own hands by downloading a hookup app. She had a particularly bad day working with a horrible chauvinistic boss and angry customers, so she decided to treat herself. A dinner of Chinese food and for dessert, a nice fat "spring roll".
Her hook-up led her to a fancy hotel and the gorgeous man she bumped into when she was getting her takeout. She spent the night having the best sex of her life with Jordan, the sexy man who had mesmerizing whiskey brown eyes. They couldn't get enough of each other and spent the weekend in bed together.
Monday morning saw a brand new Tiara. Jordan's sexual acumen gave her a pep in her step and a song in her heart. She couldn't wait for the weekend to come around again so she could see him again. She was in such a good mood, she was even nice to her boss.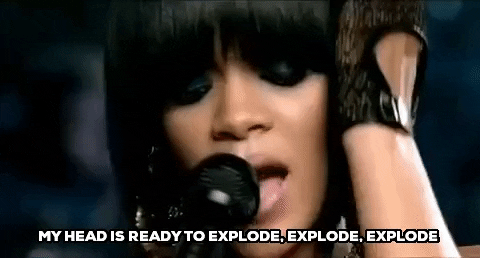 Eventually Tiara finds out the man she has been spending every weekend with a a billionaire who just purchased the company where she works. At this point she has met his friends, been caught having public sex with him in a bathroom, and fallen head over heels for him. After meeting his mother she becomes a little freaked out.
Unsure what they are doing, she confronts him only to be met with… well, you'll just have to read it to see if she gets the HEA she wants. I didn't want this one to end.
9) Dirty Calls by Sade Rena ⭐️⭐️⭐️⭐️
I am so in my feelings right now! OMG, this story has me on pins and needles just to end abruptly. Uggg, this must be how it feels to be edged all night with no relief!
Anyway, Kade was a doll. I loved the way he doted on Jessica. A misdialed number fo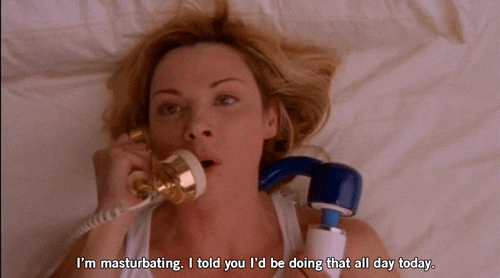 r hot phone sex with his sex buddy changes Kade's life for the better. The sexy woman on the other end of the call allows him to believe he has reached Candace until after his sexy words get her off. Well, she was so hot he calls back the next day, Candace long forgotten.
The two strangers build a hot relationship talking on the phone, but never revealing their true identities. Kade wants to meet in person and finally gets Jess to agree. There's a big surprise waiting for both, but then after they finally get together in person, the book ends on a cliffhanger. I was ridden hard and put away soggy instead of wet. I need to know how their story ends!
10) Synonym for Obsession by Kiarra M. Taylor ⭐️⭐️⭐️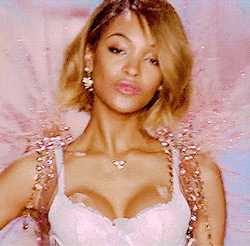 Oden was a man overly obsessed with model, Kerenza. So much so that he took a job and moved to Pittsburgh just to be close to her. Mission 1: Meet the woman of his dreams. Mission 2: Make said woman fall head over heels for him, while making all her dreams come true. Mission 3: Live HEA.
Jealousy and bitterness from a fellow co-mode almost details the mission, but things come together in the end.
11) Deep Seal by Posey Parks ⭐️⭐️⭐️⭐️
Aiden is a Navy Seal commander. He is tall, strong and a brave warrior who happens to
live in a retirement community. His next door neighbor, Nadia is an accountant who is a recovering drug addict. She has been clean for over four years and chose to live in a retirement community to avoid partying and to live a low key life.
Though each is attracted to the other, they chose not to act on those feeling. Ironically, they both have been celibate for three plus years!
Things get interesting when Nadia discovers some illegal activities on her job. One night Aiden spies two armed men breaking into Nadia's house. His need to protect her overwhelms him and he flies into action. This causes them to have to go into hiding.
Well what can I say? An isolated cabin with two sexy single people who are very attracted to each other makes for some HOT days and night guys. Things escalate with the people trying to kill Nadia, but of course our sexy hero takes care of business. The story ends with a very cute HEA.
12) Secrets by Julia Bright ⭐️⭐️⭐️⭐️⭐️
Heather and Baxter's story was captivating. There's just something about a snotty rich family who thinks they are better than everyone else, but has issues they don't want exposed. It is even better when the son of such a family man's up and makes the decision to live his own life regardless of his family's wants.
Baxter was too caught up in trying to please his father for him to see that it was an impossible task. Reuniting with Heather allowed him the clarity he needed to change his life for the better.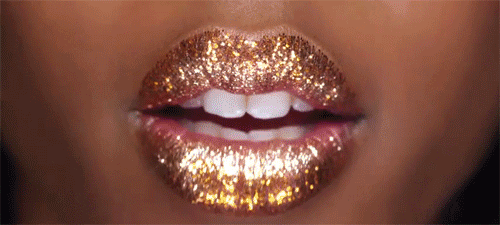 I loved how Heather stepped back and let Baxter discover what he wanted on his own, without her influence l. She was a boss in her own world and didn't have time for his family shenanigans. When she told off his father I cheered! I am also happy that she wasn't depicted as the "angry black woman". Heather was happy go lucky, but pushed to the point of no return. I truly enjoyed this story.
Overall, this was a great anthology with a little something for everyone who loved BWWM. I give the collection a 4 kisses rating!
To purchase you copy click here!