Hi Lovebirds,
I'm back with a triple play for the LoveRotica Book Challenge. So I have been on a real biker/MC kick lately. I have always loved the bad boy bikers with the Alpha personalities, sexy tats and big…. egos. Get your minds out of the gutter. Recently I discovered author Jordan Marie's series about the Savage Brothers MC. Well, I must say I have been missing out. I enjoyed the hell out of this series and can't wait for the next one.  So far there are three books and I devoured them all back to back.
Here's what I think:
DEVIL: Book 1
When a biker meets a sexy nun in the store while he's buying lots of beer and a ton of condoms, two things happen… I am entertained and intrigued.
Devil is a bad boy biker who can't see past the next piece of tail he can conquer. That all changes the minute he meets Torrance. She is sexy and sassy and everything he didn't know he wanted. If she hadn't told him she was a nun, he would have picked her up, thrown her over his shoulder and made off with her into the night. Instead she just haunts his thoughts.
Torrance is more than what she seems. She is not the good girl nun she appears to be, but a bad girl daughter of a MC President in hiding. I was reminded of Whoopi's Goldberg's character, Sister Mary Clarence who used the nunnery to hide from the mob, but there was no singing and dancing in this story.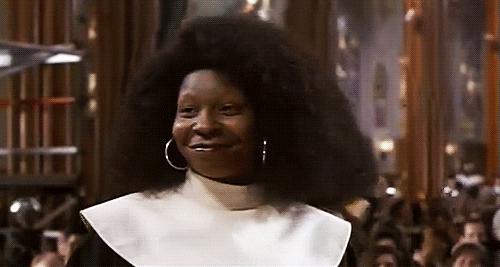 Devil could not shake the pull she had on him so he became a stalker, a sexy one, but still a stalker. Eventually she defies the convent rules and starts sneaking out to meet Devil, who appropriately names her Angel. They fall in love, but when her father gets wind of it he makes her end it.
When her impatience causes her to leave the convent unadvisedly, she is kidnapped, but not before ending it with Devil. Now he has no idea she's in trouble. A lot of twist and turns happen and poor little Angel is hurt badly in the process. Devil is also severely injured, after Wolf, her father's right hand man catches Devil leaving her house.
Will his biker brothers be able to save Devil from his death sentence or will Devil return from the bowls of hell to exact his revenge? You'll have to read it to find out, but I promise it is worth the wild ride! 5 kisses, babe.
DIESEL: Book 2
H-O-T! Those three letters describe Diesel on the surface. He is one good looking man,
but his trust issues with women make him damaged goods. To keep his son safe from his drug addicted mother, Diesel gives up his life as MC President and moves from Tennessee to Montana. For some odd reason he thinks his son will be safer away from the protection of his club. He thinks he may have a mole, but he is wrong. His men are loyal and they prove it over and over. I told you he has trust issues.
His new next door neighbor is a hot red head who is as nice as she is beautiful. However, when she says hello to his adorable son, Diesel's claws come out blazing. He warns her that she is to stay away from his son! He doesn't even want the woman to say hi. Of course the women of his past have broken the man by trying over and over to kidnap the boy so he has his reasons.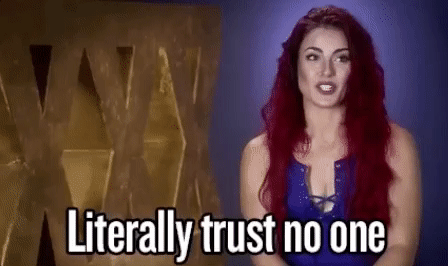 Eventually Diesel realizes that he is enamored by the beautiful Rory and starts to let her in. They fall in love, but then his trust issues kick in and destroy things. There is a lot of turmoil and chaos in this story. None of it good. It ends in a cliffhanger that is solved in the next book in the series.
The story of Diesel and Rory is action packed and keeps the reader on the edge of their seats. Caution, your seat may be a little damp after reading the sexy parts and that's just how I like my MC books. 5 Sexy Kisses for this one.
RORY: Book 3
In the continuation of Diesel and Rory's story, we learn all about our red headed heroine and her past life. Her brother is the infamous King, you'll remember his name from Devil's book. He is evil personified. The man has no mercy, not even with children.
He thinks he is Diesel's son's father and abducts the little guy so he can train him to become a monster like him. We find that the snake in the grass, Wolf is now working for King as his number 2. He killed his previous right hand man for messing up with Diesel's murder.
Rory makes it her mission to save and protect Diesel's son even to the point that she takes a severe beating to spare the child pain. She pays a dear price for protecting him, but she wouldn't change a thing.
This story dives deep into the psyche of King and his evil intentions. He is one sick puppy, even fantasizing about having anal sex with his own sister. He has a weird fixation on Rory. It is quite disturbing.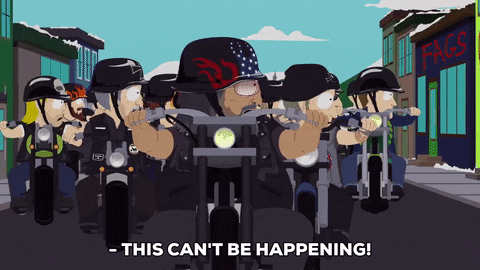 Let's just say I was happy when she escaped and called in backup. This story has people that come back from the dead, vengeful bikers, mafia, FBI -and a very sweet little boy. It is wild and crazy just like I would imagine the life of outlaw bikers to be.
In the end some people get what they deserve, either good or bad, and some slink away under the cover of darkness. Some get their revenge, while others must wait.
5 more kisses for this gem.
To purchase these books and all of Jordan Marie's stories click here!