Hi Lovebirds,
This week's LoveRotica Book Challenge choice is a Clean story! Remember Me by Michelle N. Onuroah was refreshing to read.
Here's what I think:
Get out your tissues and your devotionals for this one. Remember Me is a well written tale centered around an interracial family in Atlanta. The mother, Kristen is a world famous news anchor for one of the most popular international news programs on a major network. She is the first black woman to hold that position. Her job requires that she travel, often to dangerous locations throughout the world. Her latest assignment is to report the end of the war in Afghanistan. Mark, her husband is a very successful accountant who works out of their home. A devout Christian, he dotes on his wife and three kids. (Jessica the oldest, Caleb the only boy and Kylie the sweet little girl) He is the quintessential family man. Their marriage is one dreams are made of.
As you can guess from the title of the book, someone forgets! Well duh! Okay in all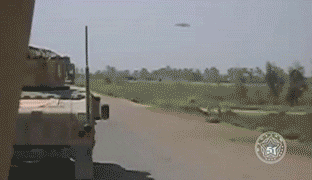 seriousness, Kristen and her crew are targets of a bombing in a village in Afghanistan the day before she is supposed to come home. Assumed dead, the news is relayed to the family. With no remains found, Mark holds out hope for a while until he is convinced that she is dead. They have a funeral and the family is grieving the loss of their wife and mother. On the other side of the world, Kristen is in a coma. When she awakes she finds that she doesn't remember much. Luckily she is recognized by a family friend who is a doctor over there. He brings her home to her family who she doesn't know. She has lost the last eleven years of her life.
It is a HUGE adjustment trying to figure out who these people are. She knows logically the handsome man looking at her with love filled eyes is her husband, but she can't fathom marrying him. He's white after all, and she had never been attracted to white men. She knows that the three cherubs staring at her are her children, but she can't remember giving birth. On top of all that, her beloved mother has passed away and she must re-live that grief.
This story uses the bible and references it often without overwhelming the reader and without being preachy. 1 Corinthians 13:4-8 is the mainstay of the story. The characters are very faith based and rely heavily on the word. God even speaks to the man and wife as a guide. We see the characters go through the process of getting their lives back on track. Mark is as close to sainthood as a man can get! He is so patient and caring and such a great father. However, he is not perfect as exhibited during a really bad fight where he loses his temper and says some hurtful things.

This family survives on love, God and the unspeakable drive to be together. There are some sex scenes between the couple eventually, but they are written in such a way that you wouldn't blush if the preacher saw them. The author did a nice job of keeping it clean. Now you all know I love a good steamy, nasty sex scene, but it was nice to take a walk down wholesome lane for a change of scenery. The book was so good that I had to force myself to put it down to get a few hours of sleep, before waking up and finishing it. 5 kisses for this one! 
Purchase this one and read for yourself by clicking here!