Hi Lovebirds,
Today's edition of the LoveRotica Book Challenge is in the Urban sub-genre. I chose I'll Be Good To You by Christine Gray.
Here's what I think:
First of all I want to say when this book started out, I was somewhat turned off by the dialogue of the main character Johnny. It was obvious from the cover that he was white and dating a black woman. I wasn't expecting him to be so hood. I was put off, but thankfully continued to read. I've been trying to work on not being so judgmental. I kept reading and found Johnny to be a lot more than a cultural appropriator. In all actuality, he was just being himself.
Happily, I was able to come to that conclusion quickly, but it took the love interest in the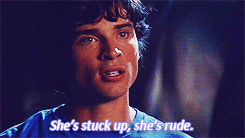 story, Tia much longer. You see, Tia had no plans to work on her flaws. Oh, no she judged that man right off the bat and came off as a stuck up broad with a bad attitude.
Picture this, you are gifted an opportunity to star in a reality show that will launch your budding home design career into orbit. The man who gives you the opportunity wants to meet for dinner to discuss the contract and get to know you better since you will be working closely. He is a rich handsome and very famous R&B singer whose music you love. You arrive early at the restaurant and watch as he arrives. People are in awe of him and you stand there with your broke tail, lips upturned and have the nerve to mumble out loud, "I hope this isn't him."
Talk about an ungrateful woman. She treated him like he was a piece of manure on the bottom of her cheap shoes. Mind you, this chick can't even afford to be standing in this restaurant with her leased BWM in the parking lot that she is worried about paying the bill every month. She is nasty and looks down on him like she is better than him. She even has the nerve to leave him there at the table. Okay, he was a bit inappropriate, but she started it.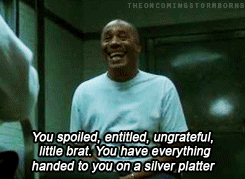 That is the way she treated this man the entire book. All he did was chase her, try to show her that he was more than his image and that he wanted to be with only her. He used his power, money and influence to solve issues in her personal life and she barley even said thanks.
Other than physical attributes, I can't understand why he pursued her like he did. That is until after they finally have sex. At that point they were so electric, I know he was hooked. There was no going back once he got a taste.
This book was intriguing. I enjoyed the storyline and really enjoyed Johnny Thicke! Baby, he was something else. But what I loved most about him was his sincerity. She knew from the start what his motives were and what he planned on doing. He made it perfectly clear that he wanted her, and as crass as his language could be at times, he was all Alpha with a big protective vibe. The way he swooped in and saved her daughter without caring he could be sent to jail was epic. But once again, Tia proved to be spoiled and self-centered. Her mom really did a number on her.
I liked that the story ends on a HEA, but I wish Tia would have been made to suffer some. She got off too easy.