Hi Lovebirds,
This week's choice for the LoveRotica Book Challenge is a new release from V. Theia. I first read her books at the end of last year and fell in love with her biker boys. Well this book is totally different. It is all about two gay men finding love and lots of fantastic kisses. Manhattan Bet is now available on Amazon.
Here's what I think:
This story is epic. What started out as a random bet between roommates, turns into a whirlwind romance. Who would have thought your celebrity crush would turn into the love of your life? That's what happens to Mack, a sexy young man of 19 years. He is a reformed hacker turned IT expert who prefers the company of his laptops than his friends. He is a total workaholic, spending days in front of his computers hashing out his new app. When his well meaning, but clueless roommates challenge him to get a love life, somehow they come up with a bet that he couldn't bed his crush, super model Tom Cohen.
Oh yeah, did I forget to mention this one is all about the boys? M/M love at it's cutest.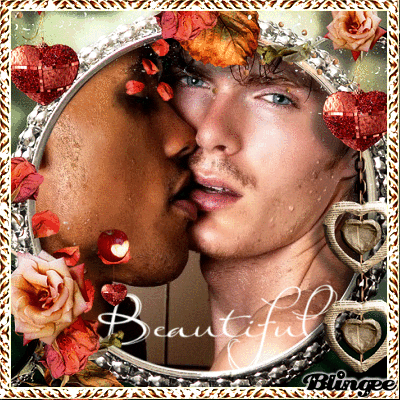 Tom is a bit stoic and closed off from people. He is also several years Mack's senior. Tom takes a minute to warm up to the idea of dating, but Mack is so sexy and sweet he has no choice but to fall.
They have the hottest sex life. The passion they had for each other rolled off of the pages and scorched my fingertips. I couldn't get enough of these two. I have no idea if sex between two men is this fiery, but the author sure made me want to live vicariously through them. At least be a fly on the wall and get my jollies.
This is an epic love story and I am thankful to have experienced Tom and Mack's story. V's writing was so good she had me wishing I was a gay man so I could experience what these men in the book felt. Of course the wish was only for a day. lol I love being a straight woman and would never want to change things up permanently. Five kisses for this gem!